Tubular Membrane Electrode Tectron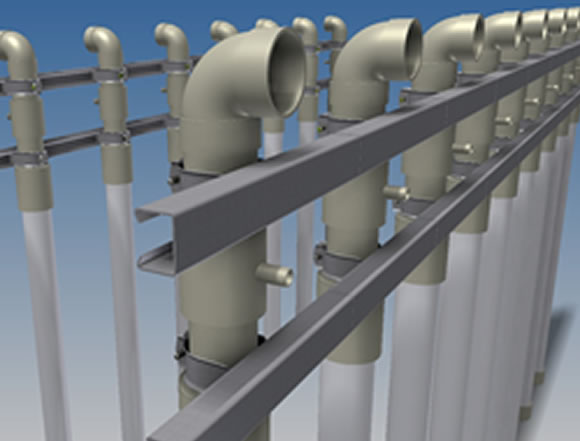 For E-Coat film quality and Low Running Cost
Tectron® was the first tubular type membrane electrode marketed in the cation electrodeposition industry. It is a mature product with over 30 years of continuous improvements. It is strong against electro resistance buildup and has a long product life, usually providing 5 ~ 8 years of stable usage.
Tectron® Function
Electrodeposition is a method in which the paint solid is deposited to the articles as the paint solid is drawn by the polarity difference. With this method, an opposite electrode to the article is required. When installed in the ED tank, Tectron® functions as the opposite electrode.
Another very important function of Tectron® is to regulate the neutralizer (neutralizer acid for cation paint, neutralizer amine for anion paint) concentration in the paint bath. After a period of electrodeposition operation, an excess amount of neutralizer remains in the tank, which becomes the cause for undesirable finishing irregularities. Tectron® regulates the neutralizer concentration by steadily removing the acid from the ED tank.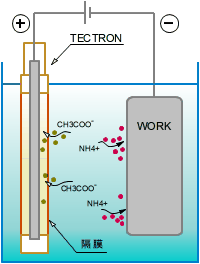 Product Description
Up to 10m in length
Configurations also available where it can be installed horizontally to obtain better and even film thickness.
Light, yet strong
Tubular form makes the cell withstand very high internal and external pressure. the weight is only 4kg/m length, which makes for easy handling.
Long product life
High tolarance against electro resistance buildup results in long product life.
Acid intake control
Acid intake rate can be controlled/adjusted by By mixing Tectron® with PT-LAN/PT-DSA or PT-DSA bare electrodes.
・membrane shell surface area: 0.21m²/m
・electrode surface area: 0.15m²/m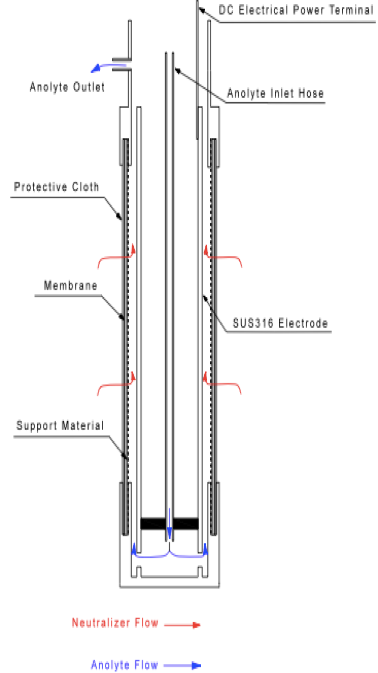 Tectron® Configuration Options
Complex shaped products such as an automotive chassis are difficult to evenly deposit film, usually resulting in film thickness differences between different surfaces. In these cases the side portion gets too much film thickness while the roof, bottom and internal surfaces do not get enough thickness. Tectron® is able to be placed horizontally at different levels of the ED tank and is able to reduce this film thickness differences.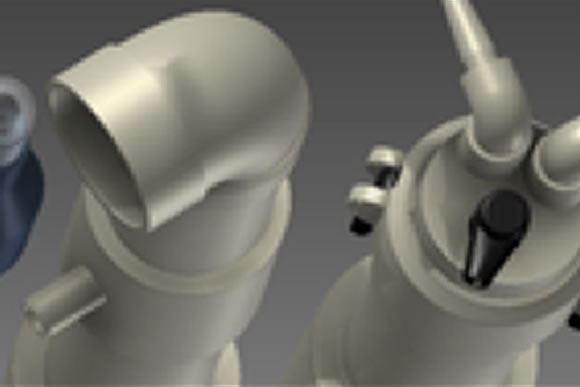 Different types of configurations are selected depending on the mounting location. The available types are open type, closed type, and horizontal type.
Closed type is selected when only little clearing space is available, or when regular anolyte overflow is difficult.
Horizontal type can be used even when fully immersed. It can be placed in places conventionally not possible (such as on the bottom of the ED tank)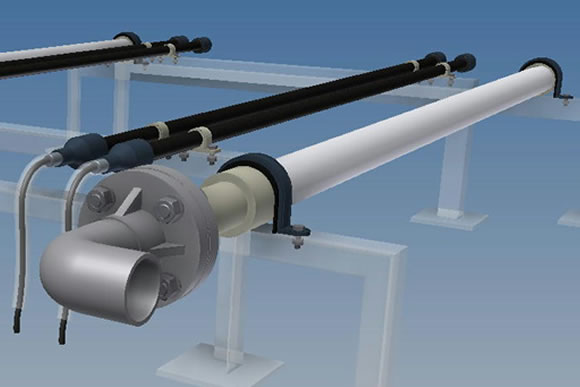 Product Flow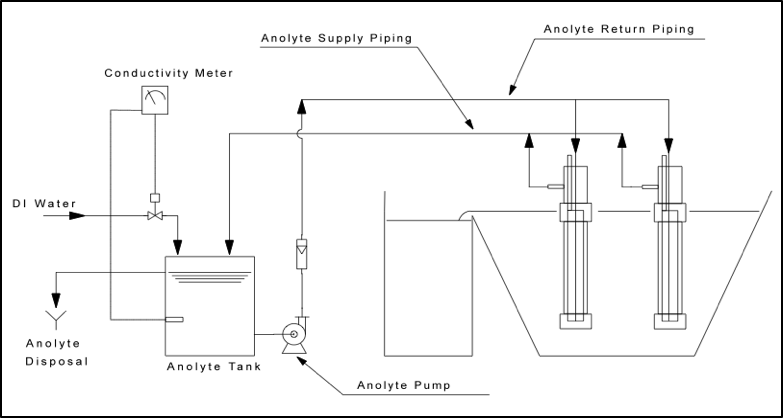 Specifications
| Membrane Type | PT-AN | PT-CA | PT-LAN |
| --- | --- | --- | --- |
| Anode material type | anion-exchange | cation-exchange | neutral |
| Anode material type | SUS316 | SUS316 | PT-DSA |
| Acid reduction rate | 8~9μmol/C | | < 0.5μmol/C |
| Amine reduction rate | | 8~9μmol/C | < 0.5μmol/C |
| Initial Water penetration rate | < 0.1cc/A・min | < 0.1cc/A・min | < 0.1cc/A・min |
| Water penetration rate after 1 year | < 0.1cc/A・min | < 0.1cc/A・min | < 0.1cc/A・min |
| Usage | Acid reduction | Amine reduction | Low acid reduction andacid control |
| Product Life | 5~8 years | 5~8 years | 2~5 years |
| Initial electro resistance | 0~10Ω・cm² | 0~10Ω・cm² | 0~10Ω・cm² |
| Electro resistance after 1 year | 0.1~3KΩ・cm² | 0.1~3KΩ・cm² | 0.1~3KΩ・cm² |
| Initial solvent loss | negligible | negligible | negligible |
| Solvent loss after 1 year | negligible | negligible | negligible |