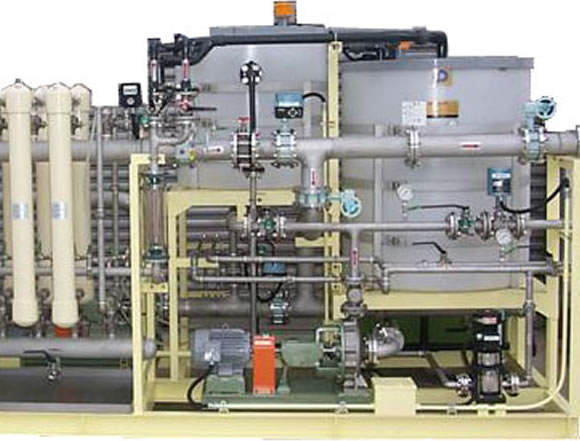 UF System backed by research and support
UF System is a critical component of the E-coating process. Any issues/errors will result in stoppage of the E-Coat line.
PolySep UF system is built upon rich experience and improvements over the years, supported by continuous research. As a result our UF system is most economical and stable.
UF Paint Recycling Mechanism

E-Coat work/target carry out excess ED paint that did not form film. This excess paint is retrieved by rinsing with the UF permeate and returning the rinse solution back to the E-Coat system. This allows the E-Coat system to keep the paint loss at a minimum.
Features of PolyTechs UF Module
● No permeate loss like systems requiring back-flushing.
● Easy membrane cleaning and good performance recovery.
● Able to isolate modules for cleansing evern during normal operation *this is a custom configuration
● Low cost permeat productions as a result of using large capacity module.
● Since we have an accurate UF membrane compatibility testing, we are able to analyze quickly when issues arise.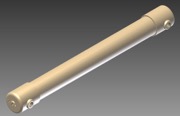 UF Module Structure and Permeate Production Mechanism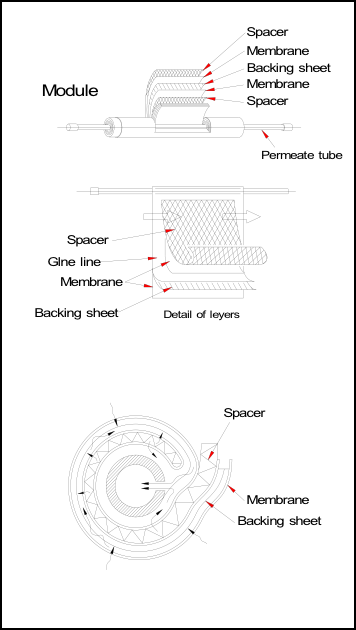 UF membrane is the most important component that interfaces with the ED paint. Various design considerations are made from both chemical and mechanical aspects of the product to keep the surface from getting clogged.

① UF Membrane
The UF module produces permeate as ED paint flows into the spacer portion of the module and filtered out at the membrane surface.
● Various materials are available
● Pore sizes are 0.01µm
● Special surface treatment

② Spacer

Spacer determines the flow channel gap and increase turbulence to break up the gel layer on the membrane surface.


③ Support Material
Supports the membrane under high pressure, and provides a channel for the permeate flow.


UF Module Type
| UF Module Type | ED-400HK | ED-500HK | ED-600HK | ED-800HK |
| --- | --- | --- | --- | --- |
| Membrane area | 4m2 | 7m2 | 13.7m2 | 28.4m2 |
| UF permeate production | 1.2~1.5 L/min | 2~3 L/min | 4~6 L/min | 8~10 L/min |
Basic Specification
Category
PS-2-500HK
ED-500HK x 2
PS-3-600HK
ED-600HK x 3
PS-4-800HK
ED-800HK x 4
Permeate production rate
2.0 L/min x 2 modules = 4.0 L/min
4.0 L/min x 3 modules = 12.0 L/min
8.0 L/min x 4 modules = 32.0 L/min
Operating pressure
UF Inlet: 0.25 ~ 0.35 MPa UF Outlet: 0.05~0.1 MPa
UF circulation pump power
3.7 kW
5.5 kW
11 kW
Prefilter type
BAG filter
element 25~50µm
BAG filter
element 25~50µm
BAG filter
element 25~50µm
Materials of construction
Frame: SS Pump & Piping: SUS304・SCS13
System dimensions (mm)

W1100 x L2350 x H2000

W1300 x L2500 x H2000

W1300 x L2800 x H2000
UF System Flow Diagram